Setting up a business is confusing enough for LLC owners. But when you're operating on your own, it can be particularly difficult to keep all the information straight.
Now, with so many different types of businesses to choose from and the endless regulations imposed by local businesses–not to mention state and federal governments–it's no wonder that so many entrepreneurs end up making costly mistakes or forgoing needed protection.
What is an LLC?
An LLC is a limited liability company. It's a business structure that gives you the limited liability benefits of a corporation along with the tax advantages and operational flexibility of a partnership.
A limited liability company (LLC), provides members with the rights and responsibilities of both partners and shareholders.
Unlike countless partnerships that dissolve every year, an LLC can survive the departure of one or more members without dissolving completely.
What are the benefits of an LLC?
LLCs offer members limited liability protection.
Unlike corporate shareholders, LLC members face no personal liability for company debts or claims.
In addition to this limited liability protection, LLCs can choose the most favorable tax treatment accorded to any business structure.
As pass-through entities, they can take advantage of the very same tax provisions available to S corporations, partnerships, and sole proprietorships.
LLC's are not required to hold annual meetings or keep minutes for meetings that are held.
How much does it cost to start an LLC?
Creating an LLC, whether you are going to operate it as a single member or multi-member is a very simple procedure that may be completed in as little as one day.
The cost of the filing itself will vary from state to state and for single or multiple-member LLCs and there are additional fees that may be charged by your Secretary of State, but still, the entire process of forming the company can generally be completed for under $300.
If you are going to be operating your business as a multi-member LLC, there are additional administrative costs but these can still be kept to a minimum.
If you are looking for tax savings, the ability to offset losses with personal income taxes and other benefits, then the formation of an LLC will more than pay for itself over the long term.
How to start an LLC?
Setting up an LLC in your state is a relatively simple process. It does not require any extensive legal form, and filing fees are generally modest.
However, the actual process of incorporating in the first place is much more time-consuming and there are some tasks that must be completed before you can complete that process.
The best way to go about forming your LLC is to hire a fee-based company to do it for you. Keeping it simple will save you time and money by eliminating errors and giving you a company in the books for years to come.
1. Select your state.
Most states require that you have to form an LLC in the state in which it will operate, although not all do. You can also form LLCs in any state you choose, but that may limit the availability of tax benefits and other benefits that your state offers.
2. Name your LLC.
The name of your LLC is a very important step, in case it needs to be listed on a registry. The LLC name should have two parts: "limited" and an address. State law generally requires that the first part of the name be no more than 12 letters or numbers in length and does not include abbreviations.
The second part of the business name may not be more than five letters or numbers in length, although one word is permitted if the second part is a short "legal" phrase such as "LLC.
3. Choose a registered agent service.
In order to ensure that the state has the correct address for your LLC, you will need to find a registered agent. The registered agent is an individual or business that will agree to be responsible for receiving any official document on behalf of your company.
This requirement is set by most states and is not negotiable, so you should make sure you choose a registered agent that will be around for a long time and one that you can afford.
4. File with the state.
You will now need to file the Articles of Organization with the state. The state may require that you pay an initial filing fee of $50 to $200, although some states waive this fee for small companies or for companies that have fewer than ten members.
5. Determine your management structure.
In order to provide the benefits of limited liability to your members, you will need to determine how you will make decisions about the company.
The most common structure is a three-member executive committee which can be called an "office" or "management." This is the model that many states use in their business laws, and this type of structure can often be used for sole proprietorships as well.
6. Create an LLC operating agreement.
Although not required, you should create an LLC operating agreement. This will allow you to outline your management structure and address other issues that arise. You can draft the agreement yourself, but it is often helpful to use a standard form.
7. Get an EIN.
When forming an LLC, you will need to obtain an EIN from the IRS before you can apply for a state license. In most states, you cannot combine a state and federal filing at one time.
If your LLC fails to obtain an EIN, it would not be able to engage in business or open bank accounts in the US
8. File to do business in other states.
An LLC is considered a foreign business entity in most states. In addition to filing an application for a state license, you will also need to file for a certificate of authority from the state.
In most cases, you will have to file separate application forms for each state where you want to do business.
What to do after starting an LLC?
Once you have filed the necessary forms and obtained the EIN, you will want to make sure that your LLC is up and running. This means that:
you will need to open a business bank account, open a separate bank account for taxes, and read all of the business correspondence that comes at your new company.
you will also need to file paperwork with your state each year on your LLC's anniversary as well as notify them of changes in ownership.
the LLC will also want to keep good records of business income and expenses. Many companies choose to use an accounting LLC service or a virtual bookkeeper for this task, but it is possible for you to manage your company's finances on your own.
Your LLC is now ready for business and you can begin making plans to expand and grow your business.
Determine who (or what) will do your accounting.
One of the biggest decisions you need to make when starting an LLC is whether you will do it yourself or hire an accountant.
Considering the fact that keeping financial records can be a time-consuming task, many people decide to hire a bookkeeper or accountant to keep track of business income and expenses in their new firm. This can be especially beneficial if your company is large or growing.
Pros:
The upside to keeping your finances in-house is that you can be more aware of how your business is doing. This can help you make decisions about where to spend money and identify problems before they become too severe.
Some people choose to use an LLC online bookkeeping service rather than trying to keep up with the records themselves.
Cons:
The biggest drawback to hiring outside help is that many accountants and bookkeepers will charge you by the hour, rather than for what they actually do for your firm. This means that you may find yourself spending more money than you anticipated for record-keeping.
Acquire the necessary permits.
Depending on the type of business you are opening, you may need certain permits or licenses. In most states, these will be provided to your LLC by the state. If you have questions about whether or not you need to do something, contact your state's commerce department for specifics.
In some cases, the LLCs that are formed in states without an income tax are exempt from filings annual tax returns with the IRS.
In other cases, the LLCs formed in tax-free states can request a refund of the taxes they should have paid to the state.
These laws and regulations change from time to time, so you will want to make sure that you're up to date with current policies and requirements.
This is very helpful for people who may be paying self-employment taxes or people who file their LLC income on Schedule C.
In most cases, you are also not required to take out unemployment insurance for your LLC employees.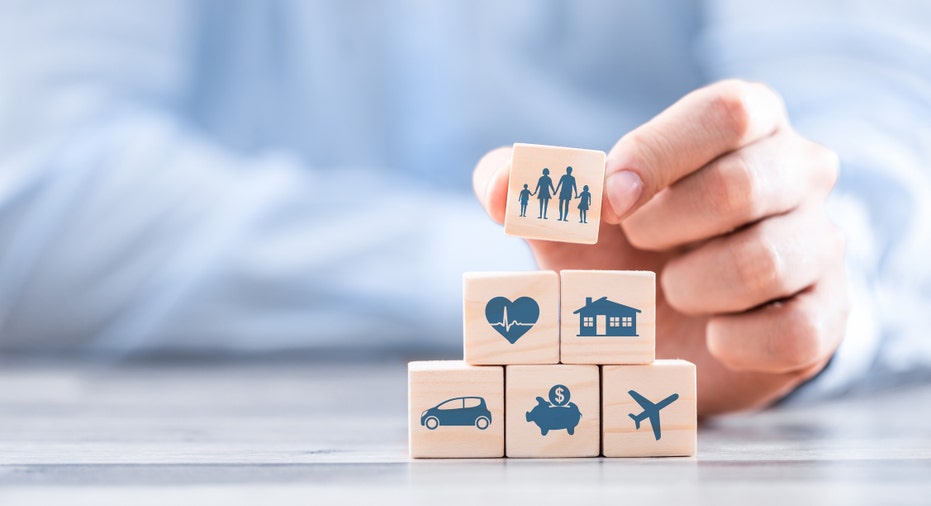 Settle on business insurance policies
You will want to make sure that you have obtained the insurance policies you need from a few different sources.
1. General liability.
This insurance protects you in the event that someone is injured on your property or if an employee causes damage to a customer's property.
2. Business interruption insurance.
This policy will allow you to keep income coming in while your business is shut down because of destruction or damage to your company's facility.
3. Homeowners' or renters' insurance policy.
This will cover the contents of your business if they are destroyed.
4. Identity theft insurance.
This insurance is necessary to make sure your personal information remains secure.
5. Workers compensation coverage.
If you have employees, you will need to provide workers' compensation insurance for them
6. Health coverage (if applicable).
You will also need to be sure that you have health coverage for all of your employees if you choose to hire them.
7. Life and disability insurance (if applicable).
This will pay for funeral expenses if an employee, a customer, or a family member dies.
8. Insurance for business inventory.
Bonded warehouse programs can provide you with insurance for business inventory. You may also be able to get coverage from your state or local government.
Some of these policies can be obtained through your bank, but others will need to be purchased separately.
Double-check the hiring laws.
Many states have specific hiring laws in place that limit the number of employees that you can hire. Some states require that you have a minimum number of full-time workers before you can start your company. Some states have rules about how many days of the week that you can have your employees working for you.
You need to make sure that you follow these laws because they are in place to protect your employees and their work environment.
Keep good records.
You will need to keep good records of all transactions and/or purchases that take place with your LLC. You need to be able to prove that you did not use personal funds or assets when buying something for the company or making a purchase for one of your business accounts.
Conclusion
Using this guidance, setting up a legal business structure will be beneficial to your company as it grows and expands. You may want to consider using an LLC if you are a small business owner or if you are just getting started with your new business. In either case, an LLC provides you with vital legal protections for your company.
The best way to make sure that your business is set up properly, in the beginning, is to consult an attorney before you finalize any of the paperwork or make any of the decisions.